About Bay Heating Service
We have a deep history in the Green Bay Area.
Who We Are
It was April 1949 when Russell A. Drews established Bay Heating Service, Inc. At that time he focused his business on servicing furnaces and boilers and on cleaning ducts.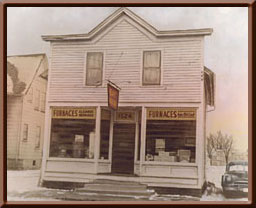 Just two years later, he set up a small sheet metal fabrication shop and began installing forced air furnaces. By the late 1950s, he added air conditioning and hot water heating to his list of products and services. Ensuring that each and every customer was satisfied and comfortable was a high priority for Russell.
By 1958 son Dann Drews began working for his father and learning the importance of delivering quality service. Dann took the commitment seriously and added 24-hour service to further enhance customer satisfaction. He was also interested in technology and implemented new ideas for increased Heating Ventilation and Air Conditioning (HVAC) efficiency.
Since then, we've had to move to another location to accommodate our company's growth. We still pride ourselves in staying competitive while offering the best HVAC systems for many applications – including commercial, forced air zoning, heat pumps, boilers, and more.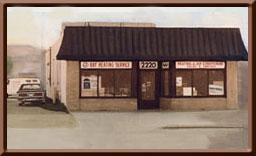 We provide service to customers within a 50-mile radius of Green Bay's northeast side – and customer satisfaction will always be our top priority. As we plan for the future Dave Drews will take over the day-to-day operations and carry on the family tradition of quality, service, and dependability.
---
Leadership